Virtual Reality
School assignment. Worked in a group of four people.
Interactive VR experience made as marketing for the goosebumps books.
Idea was to have each room adopt the specific style and elements from the different books.
The visual assets was made in Cinema 4D and Photoshop and then put together in Unity.
I worked on the main hall shown on the pictures.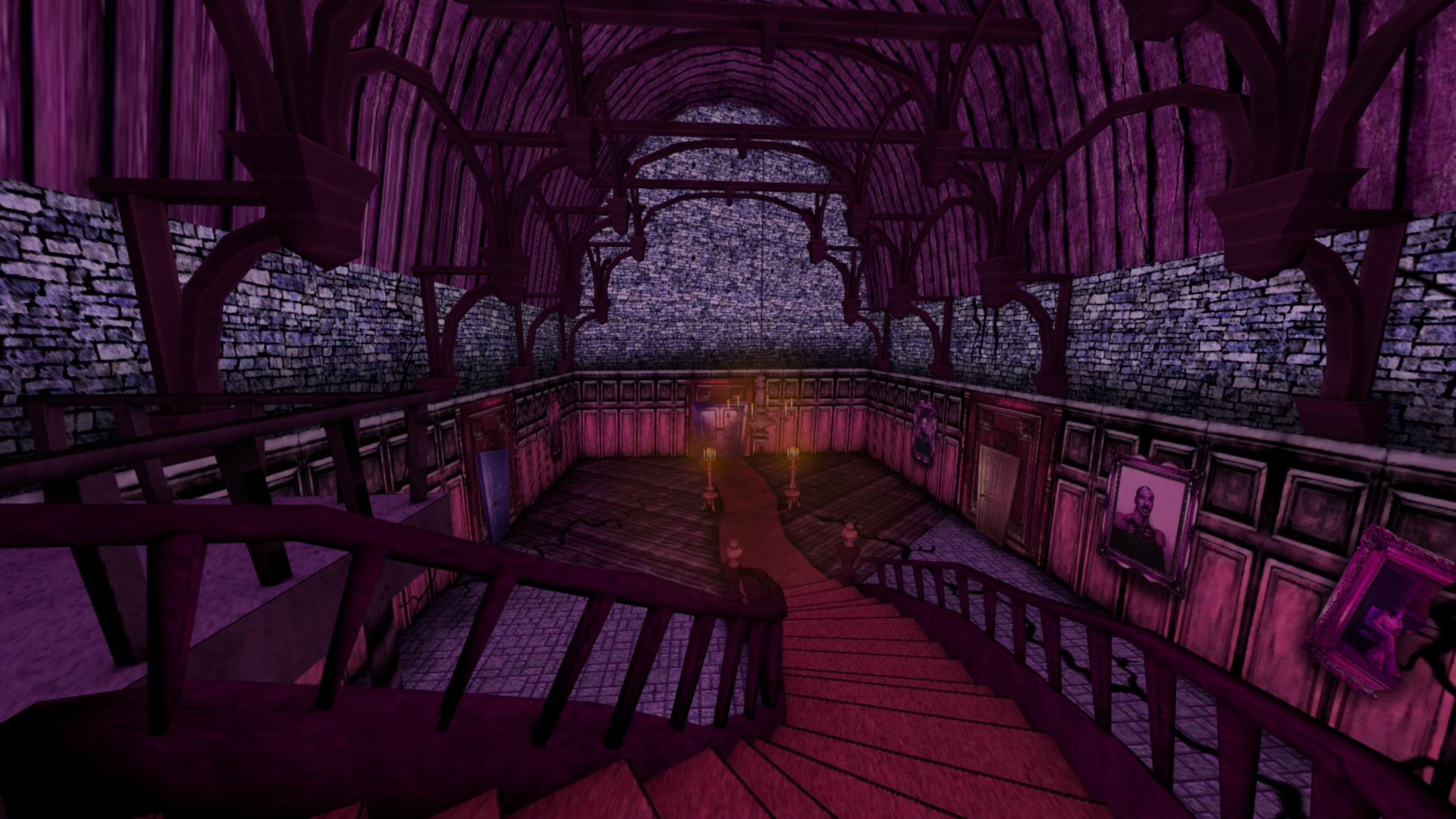 We made three rooms in total. The main hall is inspired by the "dead house" book cover, especially wanted to adopt the colors.

Texture
Most of the work was put into texture, shadows was also painted into the texture in photoshop.
Wireframe
We worked on an iphone 6 as platform for google cardboard.
Because of the hardware limitation of mobile devices we worked a lot on keeping the polygon-count to a minimal.
We made a working prototype where you were able to look around the rooms and interact with objects.
Katrine Graf Schultz – Right room
Irini Loukakis – Left room
Terkel Gjervig – Unity